Hoya carnosa 'Chelsea'
Hoya carnosa 'Chelsea', with its distinctively puckered and heart-shaped leaves, is a stunning cultivar. Especially thick and waxy, the foliage emerges from long vines that are tinged with pink when fresh. Exceedingly hard to find, Hoya 'Chelsea' is a collector's Hoya, but just as forgiving and easy to care for as most other members of the genus. Eventually, this vigorous grower produces clusters of pink, star-shaped flowers.
PLANT CARE
• Light: Perfect for bright, indirect light
• Water: Drought tolerant. Water when the top 1-2" of soil feels dry to the touch 
• Considerations: Use a well-draining soil, and select a planter with drainage. Pet friendly!
WHAT TO EXPECT

You'll get a healthy Hoya carnosa 'Chelsea' that meets our rigorous quality standards in your choice of a 4" or 6" nursery pot. No two plants are alike, and yours will have its own unique shape, size and personality; expect this natural variation from the photos.
Our plants include detailed care instructions as well as our Houseplant Best Practices guide, with information on how to repot, seasonal care and more!
We include shipping box warmers at no charge as needed. Got questions? Check out our FAQ!
---
Customer Reviews
10/20/2021
Mary E.

United States
Healthy Plant
I received a very healthy plant and it was packed carefully. So far it is thriving.
10/09/2021
Janette K.

United States
Perfect!
My plants arrived in perfect condition and are doing great in my shady Texas front yard! I can't say enough about the quality of the plants, they settle right in and send out new growth within weeks of arrival. The Hoyas seem to love the shady heat and only need watering once a week or so which is perfect here! They make great accents to my garden hanging from the trees and flowing over the tops of their pots.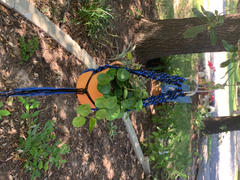 09/25/2021
Stephanie R.

United States
Exceeded Expectations
I received a flourishing 4" Hoya carnosa Chelsea that came well packaged. This is my second time ordering from Pistils and it definitely won't be the last.