Good Dirt Plant Biotics
Good Dirt Plant Biotics contains a complex mixture of microbes essential to building and maintaining healthy, living soil. Different than houseplant fertilizer which provides the plant with macronutrients, the microorganisms in Plant Biotics feed the soil itself. This helps increase the plant's natural immunity, increases its ability to absorb nutrients, minimizes shock after transplanting, and stimulates root development. Adapting to a new environment can be quite stressful for your plants, and a light dusting of Plant Biotics will increase tolerance to environmental stress
The bottle is fitted with a shaker to make Plant Biotics simple to apply - just apply a light dusting to the top of the soil, and water as usual, reapplying every 4-6 weeks.
6oz bottle treats approximately 600 square feet.
---
Customer Reviews
04/29/2020
CHARLENE P.
United States
Good Dirt Plant Biotics
I purchased this product from Pistils Nursery. I have to say in a short time I already see a difference in my plants. They are standing up higher and pushing out new leaves. I was interested in knowing more about other good dirt products based on the recommendation on the label of the biotics product. I found the site and I purchased the good dirt dirt and plant food. I only started using this yesterday, so let's see what happens. Based on the biotics and I am confident that my plants will be very happy. Thank you pistils nursery for making me hip to this brand.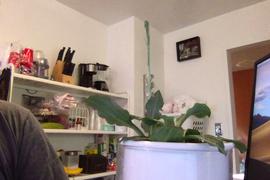 02/08/2020
Rebekah B.
United States
Excellent Boost of Energy for Your Plant Friends!
As I haven't been fertilizing plants during fall and winter, I wanted to get something to give them a little boost. Both of my ZZ plants have already grown about an inch since the first dusting of Plant Biotics about a week ago!