Platycerium sp - Staghorn Fern
Platycerium species are nicknamed Staghorn Ferns (or Elkhorn Ferns) for good reason – their elongated, forked fronds look just like antlers. As it matures, your staghorn fern will also grow shield fronds - round, plate-like leaves that eventually dry to form a protective layer around the roots of the plant. Staghorn ferns are epiphytes (plants that grow on other plants or trees), making them a popular choice for mounting. Whether you decide to mount your staghorn fern or grow it terrestrially in a pot, Platycerium species makes an excellent houseplants that thrive in small spaces.
Staghorn ferns need bright, indirect light and good drainage. Mist the fern regularly to promote a humid environment. Includes detailed care instructions.
- 4" pot - 3-5 antler fronds, measuring about 3-6"
- 6" pot - 5-8 antler fronds, measuring about 6-10"
Ships in a plastic nursery pot. We choose from our assortment of Staghorn Fern species and cultivars, including Platycerium bifucatum, Platycerium veitchii and Platycerium 'Netherlands'.  Planters sold separately.
SHIPPING AND DELIVERY INFO
Items in our Specimen Plants collection require special pre-shipping preparation, and ship within 3-5 business days. You'll receive a shipping notification email with tracking when your order ships. Box warmer included at no additional charge as necessary during cold months.
International shipping unavailable due to customs restrictions. [More Info]
---
Customer Reviews
12/15/2019
Kenneth A.
United States
Great plants
Every I have gotten from you has been awesome... great customer service too!!! TY
10/20/2019
Katherine S.
United States
Lovely plant, can't wait for it to grow up!
I just adore the look of these staghorn ferns and I'm eager to watch my little fella grow and grow. I'm delighted with my plants and the packing was excellent and very secure. I also got a pot and some of the charcoal chips to line the bottom of my pots. Very pleased and can't wait to order more!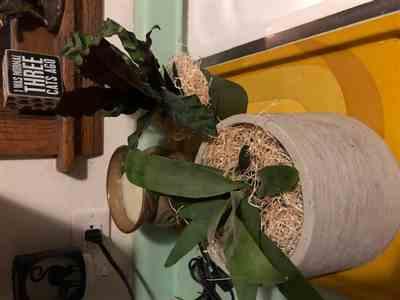 09/28/2019
Lorraine I.
United States