Aglaonema 'Maria'
Aglaonema 'Maria' is a beautifully patterned tropical plant, which is very easy to care for and perfect for beginners. Tolerant of low light conditions and requiring only periodic maintenance care, this Chinese Evergreen is incredibly versatile and adaptable. Aglaonema 'Maria' performs quite well in darker spaces, the minty green stripes on its dark green leaves make it a dynamic accent plant.
PLANT CARE
• Light: Low to bright indirect light
• Water: Water when the top 1-2" of soil feels dry
• Considerations: Reduce watering significantly during winter months

WHAT TO EXPECT

You'll get a healthy Aglaonema 'Maria' that meets our rigorous quality standards in a 4" nursery pot. No two plants are alike, and yours will have its own unique shape, size and personality; expect this natural variation from the photos.
Our plants include detailed care instructions as well as our Houseplant Best Practices guide, with information on how to repot, seasonal care and more!
We include shipping box warmers at no charge as needed. Got questions? Check out our FAQ!
---
Customer Reviews
06/03/2020
Alexandra B.
United States
Aglaonema Maria Review
My plant came healthy & strong!! No damage & shes thriving! Thank you for packaging her so carefully!!! I love it!
05/18/2020
Kosovare X.
United States
Couldn't be happier
When Maria arrived only one leaf seemed down but once I gave her some water, she was fully alive and I couldn't be happier. She is a beaut, and I cannot wait time order more plants from Pistils Nursery. They've always been on constant contact informing me of updates with my order and delivered significantly fast considering the pandemic. I am so happy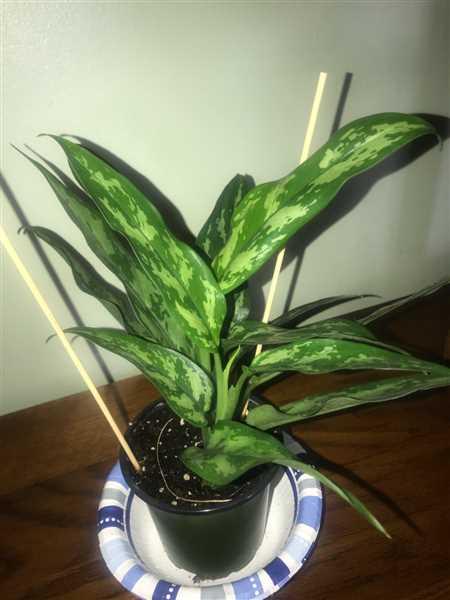 05/08/2020
Laura W.
United States