Hoya shepherdii - String Bean Hoya
Hoya shepherdii is one of the most fascinating members of the genus. With its elongated, dark green leaves that look just like runner beans, Hoya shepherdii often goes by its fitting nickname, the String Bean Hoya. An ideal hanging plant, Hoya shepherdii grows long, pendulous vines, cascading down the sides of the pot from the weight of the thick, waxy foliage. Eventually, your String Bean Hoya may reward you with clusters of star-shaped, sweet-smelling flowers. One of the simplest Hoyas we grow, with all the allure of a collector's plant.
PLANT CARE
• Light: Perfect for bright, indirect light
• Water: Drought tolerant. Water when the top 1-2" of soil feels dry to the touch 
• Considerations: Use a well-draining soil, and select a planter with drainage. Pet friendly and great for beginners! Read our Hoya journal entry for more care information.
WHAT TO EXPECT

You'll get a healthy Hoya shepherdii that meets our rigorous quality standards in your choice of a 4" or 6" nursery pot – Hand Thrown Ceramic Planter sold separately. No two plants are alike, and yours will have its own unique shape, size and personality; expect this natural variation from the photos.
Our plants include detailed care instructions as well as our Houseplant Best Practices guide, with information on how to repot, seasonal care and more!
We include shipping box warmers at no charge as needed. Got questions? Check out our FAQ!
---
Customer Reviews
01/21/2022
Debra H.

United States
Beautiful Hoya Shepherdii
So impressed with the quality of the Hoya Shepherdii. Pistils Nursery makes sure that every plant they ship out will arrive safe and sound. I know I can count on getting a quality plant everytime.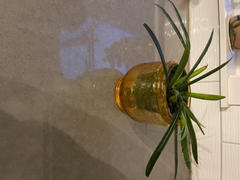 09/26/2021
Deborah S.

United States
String bean hoya
What a unique plant. Arrived well packaged. I have it on my kitchen window sill in a southwest facing window. It is doing well. The nursery pot it arrived in seems an adequate size for the plant. I do plan to move it to a more decorative pot next spring but not go up in size.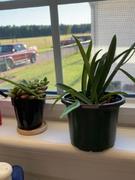 07/28/2021
Lilibeth L.

United States
String Bean Hoya
The String Bean Hoya arrived very healthy looking. A few leaves were damaged during shipping, but overall very happy with my new hoya.