Peperomia prostrata - String of Turtles
Peperomia prostrata is a miniature species whose bead-like, tiny leaves are fleshy and succulent to the touch, emerging along creeping, pinkish vines. Easily one of our favorites in the genus, this plant is often called Sting of Turtles due to the beautiful, shell-like patterning on its leaves. Native to the rainforests of Brazil, we've found that this plant roots readily and is easy to propagate, though it is exceedingly difficult to find – a Peperomia for the collector!
Plant Care
• Light: Select a location with medium to bright, indirect light
• Water: Water when the top 2" of soil feels dry
• Considerations: Succulent leaves make String of Turtles especially sensitive to soggy soil. Use a loose, well-draining mix. Pet friendly!
What to Expect

You'll get a healthy Peperomia prostrata that meets our rigorous quality standards in your choice of a 2" or 4" nursery pot – Hand Thrown Ceramic Planter sold separately. No two plants are alike, and yours will have its own unique shape, size and personality; expect this natural variation from the photos.
Our plants include detailed care instructions as well as our Houseplant Best Practices guide, with information on how to repot, seasonal care and more!
We include shipping box warmers at no charge as needed. Got questions? Check out our FAQ!
---
Customer Reviews
03/20/2020
Iyah T.
United States
So cute!
I've been wanting a string of turtles (despite swearing off peperomia and their annoying root rot proclivities), so I snapped this up as soon as I saw it. It arrived in good condition, as always, packaged well. I lost a few little turtles and the soil was a bit wet for my liking (like I said, root rot proclivities). I also would have liked if the top of the plant was marked since I accidentally flipped it upside down before realizing. Overall, a beautiful, healthy, pest-free plant. Will definitely be reordering.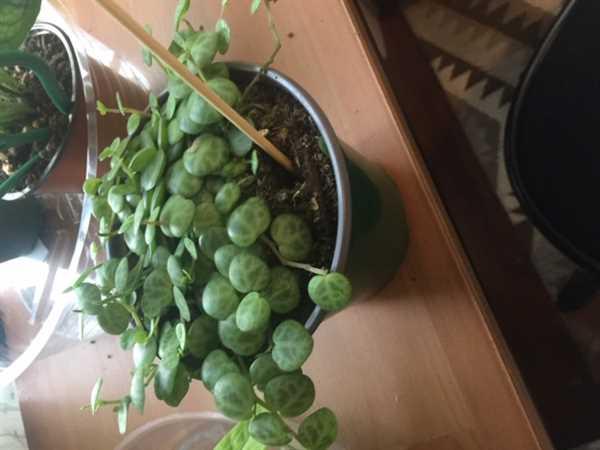 03/18/2020
Christian J.
United States
Peperomia Prostrata
Package was very secure and plant was in perfect condition
03/18/2020
Karenn D.
United States
My precious
Never ever disappointed with any of my purchases! This one is no different - extremely impressed with this little guy! Healthy, well packed and fast shipping! Great addition to my growing Pistils collection.