Philodendron micans
Philodendron micans has iridescent, heart-shaped leaves that are velvety to the touch and almost quilted in texture. Depending on the light, the color of the foliage can look deep green or rich purple, with the new leaves emerging chartreuse, edged with pink. Vining in habit, Philodendron micans will cascade elegantly in a hanging planter, or can be trained to climb up a trellis. If you love interesting foliage, this easy to care for plant is a perfect addition to your collection.
PLANT CARE
• Light: Medium to bright indirect light
• Water: Water when the top 1-2" of soil feel dry
• Considerations: Philodendron micans likes warm temperatures and high humidity; mist periodically
WHAT TO EXPECT

You'll get a healthy Philodendron micans that meets our rigorous quality standards in your choice of a 4" or 6" nursery pot – Terracotta Cachepot sold separately. No two plants are alike, and yours will have its own unique shape, size and personality; expect this natural variation from the photos.
Our plants include detailed care instructions as well as our Houseplant Best Practices guide, with information on how to repot, seasonal care and more!
We include shipping box warmers at no charge as needed. Got questions? Check out our FAQ!
---
Customer Reviews
04/03/2020
Stacy B.
United States
Beautiful!
My micans arrived well packed and looking beautiful! Nice, full plants. A great addition to my growing plant collection.
04/02/2020
Kathy M.
United States
Crazy for Philodendron Micans
I am pleased with this plant...it was on my wishlist and I also was on a waitlist. Sometimes when a plant arrives you know it will thrive- this is the case with this plant. I did e-mail right away to tell them I was pleased. I feel that when a company gets it right they need to be acknowledged.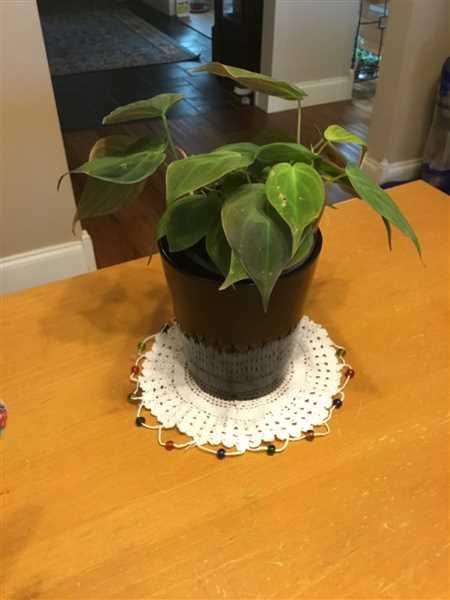 03/29/2020
Kira M.
United States
Perfect Little Plant
I've been eyeing a philodendron micans for awhile, and finally found a nice one at Pistils! I live on the East Coast and delivery was quick and seamless. So happy with my new plant baby!