Raphidophora tetrasperma
Raphidophora tetrasperma is a fast growing vining plant, sought after for its unique fenestrated leaves. Sometimes called "Dwarf Monstera" or "Monstera Ginny" due to is resemblance to Monstera deliciosa, the leaves of Raphidophora tetrasperma are similarly split with "windows," but stay quite small. This plant is easy to care for, and loves to climb up a moss pole. It's easy to propagate from stem tip cuttings, and thrives in bright indirect light.
Home Grown Goodness:  We have a limited number of this hard to find aroid available in 4" and 6" nursery pots, grown especially for us as starter plants by a hobby grower. Overall size about 6-8" (4" pots ) or 8-10" (6" pots). Please note, there is a lot of natural variation in leaf size, texture and quantity of splits in these special plants.
SHIPPING AND DELIVERY INFO
Items in our Rare Flora collection require special pre-shipping preparation, and ship within 3-5 business days. You'll receive a shipping notification email with tracking when your order ships. Box warmer included at no additional charge as necessary during cold months.
International shipping unavailable due to customs restrictions. [More Info]
---
Customer Reviews
01/11/2020
Luna G.
United States
It arrived perfectly...
My Raphidophora tetrasperma arrived perfectly in tact with no damages to the roots or leaves and new leaf growth. Pistils Nursery's service was amazing and I could not be more pleased with the delivery. The plant arrived nicely wrapped and with dry loose soil. However within 1 week after giving it a tiny amount of water (1 cup) to allow it to acclimate to its surroundings, sadly the new leaf growth has already browned and withered. I am so sad and i hope it makes it through to produce new leaf growth. I have other varieties of tropical aroids so I'm really shocked (as would this new plant be I'm sure).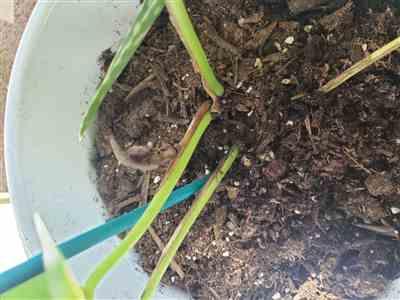 11/22/2019
Nicole R.
United States
11/13/2019
Bailey D.
United States