Revival Ceramics Round Two - 4" Planter
This beautifully functional two-piece planter is inspired by the 1960s design created by Richard Lindh. Revival Ceramics by LBE Design has breathed new life into this timeless classic with some additional enhancements making it the perfect fit for today's plant parent.

Round Two is a sleek two-piece minimalist vessel accompanied by a deep overflow saucer. This fully vitreous ceramic is glazed inside and out and has been high fired to ensure beauty and durability. We especially appreciate LBE Design's focus on sustainability and ethical manufacturing. These pieces are are crafted from sustainable materials and produced at a partner facility grounded in social and environmentally responsible practices.
SPECIFICATIONS
Planter's overall dimensions with saucer: 4.25"H x 5"W
Interior planter dimensions: 3.5"H x 4.5"W
This planter has a drainage hole, and matching saucer is included.
---
Customer Reviews
03/03/2021
Sylvia W.

United States
4" Planter
I love my planter very happy with my purchase, I got it in black. It looks great with my plant I also ordered. My order was very well packaged. Very happy with Pistils Nursery. I would highly recommend.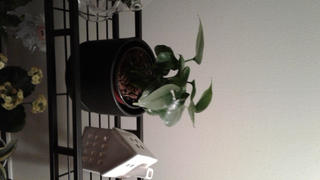 11/25/2020
Ann G.

United States
Beautiful color and great craftmanship - my go-to pot!
I love this line of pots, especially the white color, although it's usually sold out. They're sturdy and beautifully made.
07/31/2020
KATHRYN E.

United States
Cute little planter
Perfect, compact, just what I was looking for. I love the contrast of black planters with lighter green leaves, so this was perfect. Also tall enough to hide a 4" nursery pot which is a plus as I don't repot right away!