Staghorn Fern Cork Mount
We mount Staghorn Ferns on sustainable cork using bright green sphagnum moss to create these dramatic wall-hanging pieces. Staghorn ferns are members of the Platycerium genus, named for the shape of their unique antler-like fronds. As epiphytes that grow naturally in the crooks of tree trunks, they're ideal candidates for mounting, as they require little root space to thrive. Each of our staghorn fern cork mounts are fitted with a copper wire hook allowing them to be easily hung anywhere in the home.
Staghorn ferns thrive in bright, indirect light. To water, simply soak the entire piece in a sink or basin of water until thoroughly saturated. Includes detailed care instructions.
We make each piece by hand, choosing from our diverse collection of Platycerium species, such as P. bifurcatum, P. veitchii and P. 'Netherlands'. The images are intended to show the variety in appearance of these elegant ferns.
The natural cork segments we use are organically shaped. The longest side of your piece will measure approx 8-10". Please note, natural variation in plant and cork appearance may occur.
SHIPPING AND DELIVERY INFO
Items in our Plant Lab collection are made to order and require special pre-shipping preparation. They are ready to ship within 5-7 business days. You'll receive a shipping notification email with tracking when your order ships. Box warmer included at no additional charge as necessary.
International shipping unavailable due to customs. [More Info]
---
Customer Reviews
ED
02/06/2020
Evelyn D.
United States
Love my Staghorn Fern Cork Mount
This is my second cork mount. My first one was a hoya, which I love. The Staghorn fern is the perfect plant to mount because of the wild and wavy nature of the leaves. I hung it next to my hoya cork mount and together they look amazing. Live art on the wall.
01/30/2020
Martha T.
United States
So Very Sweet
I am absolutely in love with my Staghhorn Fern Cork Mount! I have it in my kitchen on a wall next to my sink where it gets mostly an east indirect exposure. I think it really likes it there. This is my first experience with this plant and it brings a warm smile to my face whenever I look at it! It was extremely well packed with no damage at delivery thanks to Pilstils!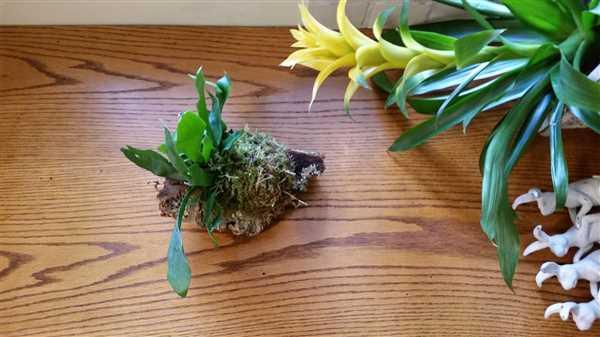 01/30/2020
Nancy P.
United States